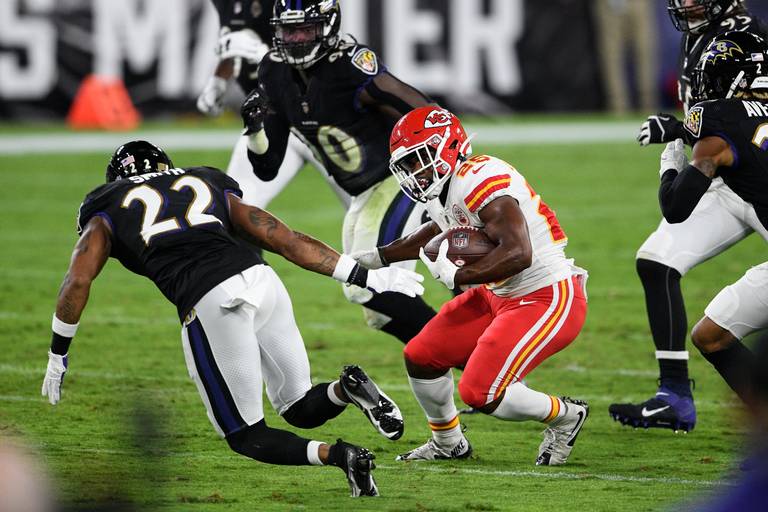 Sept. 29, 2020
It is the end of week 3 in the NFL and the Chiefs and Ravens gave us the best MNF game of the season.
Jimmy Smith (former Jags/Ravens WR) joined us on Cofield & Co. to break down last night's game and tell us what he saw as a former WR in the NFL.
Smith agreed that Mahomes is the "best QB ever" right now and said the Chiefs are looking really good. Smith said Lamar Jackson had a rough time but there is plenty of room for improvement and he has all season to work on himself.
Smith also talked about Deion Sanders taking over as head football coach at his alma mater, Jackson St.
Full interview can be heard here (35:34 mark)
Twitter – @JimmySmithJags
Photo courtesy of kansascity.com
Jan. 19, 2021 The Mets fired GM Jared Porter today, in light of sexual harassment allegations from an incident in 2016 with a female reporter. Porter sent over 60 text messages including graphic pictures of his genitals....

Read More
Jan. 18, 2021 The conference championships are coming up this weekend, as the Bills prepare for a Mahomes-less Chiefs in the highly anticipated AFC championship game. Shawne Merriman (former Bills/Chargers LB) joined us on Cofield & Co....

Read More
Jan. 15, 2021 Vegas Golden Knights hit the ice for the first time last night at T-Mobile Arena, as they defeated the Ducks, 5-2. Daren Millard (Fox Sports LV) is back on Cofield & Co. every other...

Read More