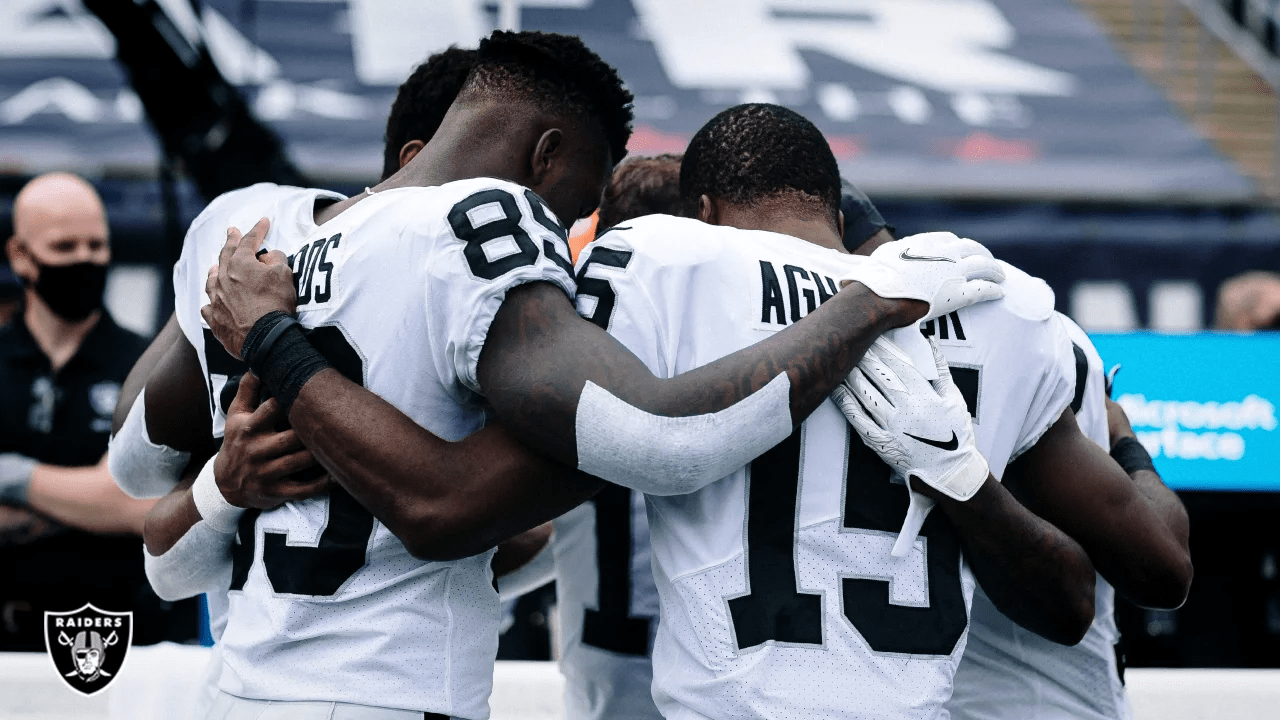 The Las Vegas Raiders are heading into week 4 with a 2-1 record as they take on the 3-0 Bills on Sunday.
Bill Romanowski (former Raiders LB) joined us on Cofield & Co. to talk about the Raiders and the current state of the NFL after the Titans had several positive covid cases earlier this week. We got his feedback on the Raiders' defense and their tackling. Roma says it's important to know that not every tackle is going to be a huge hit.
We talked about the covid outbreak in the NFL and the Titans/Steelers game being postponed. He thinks this is just the beginning.
Romanowski is also thrilled about the Raiders playing in Las Vegas and he believes under Mark Davis' ownership, they could be one the best teams in the league over the next decade.
Full interview can be heard here (17:30 mark)
Twitter – @BillRomanowski / Nutrition53.com
Photo courtesy of raiders.com
Jan. 19, 2021 The Mets fired GM Jared Porter today, in light of sexual harassment allegations from an incident in 2016 with a female reporter. Porter sent over 60 text messages including graphic pictures of his genitals....

Read More
Jan. 19, 2021 The Mets fired GM Jared Porter today, in light of sexual harassment allegations from an incident in 2016 with a female reporter. Porter sent over 60 text messages including graphic pictures of his genitals....

Read More
Jan. 18, 2021 The conference championships are coming up this weekend, as the Bills prepare for a Mahomes-less Chiefs in the highly anticipated AFC championship game. Shawne Merriman (former Bills/Chargers LB) joined us on Cofield & Co....

Read More