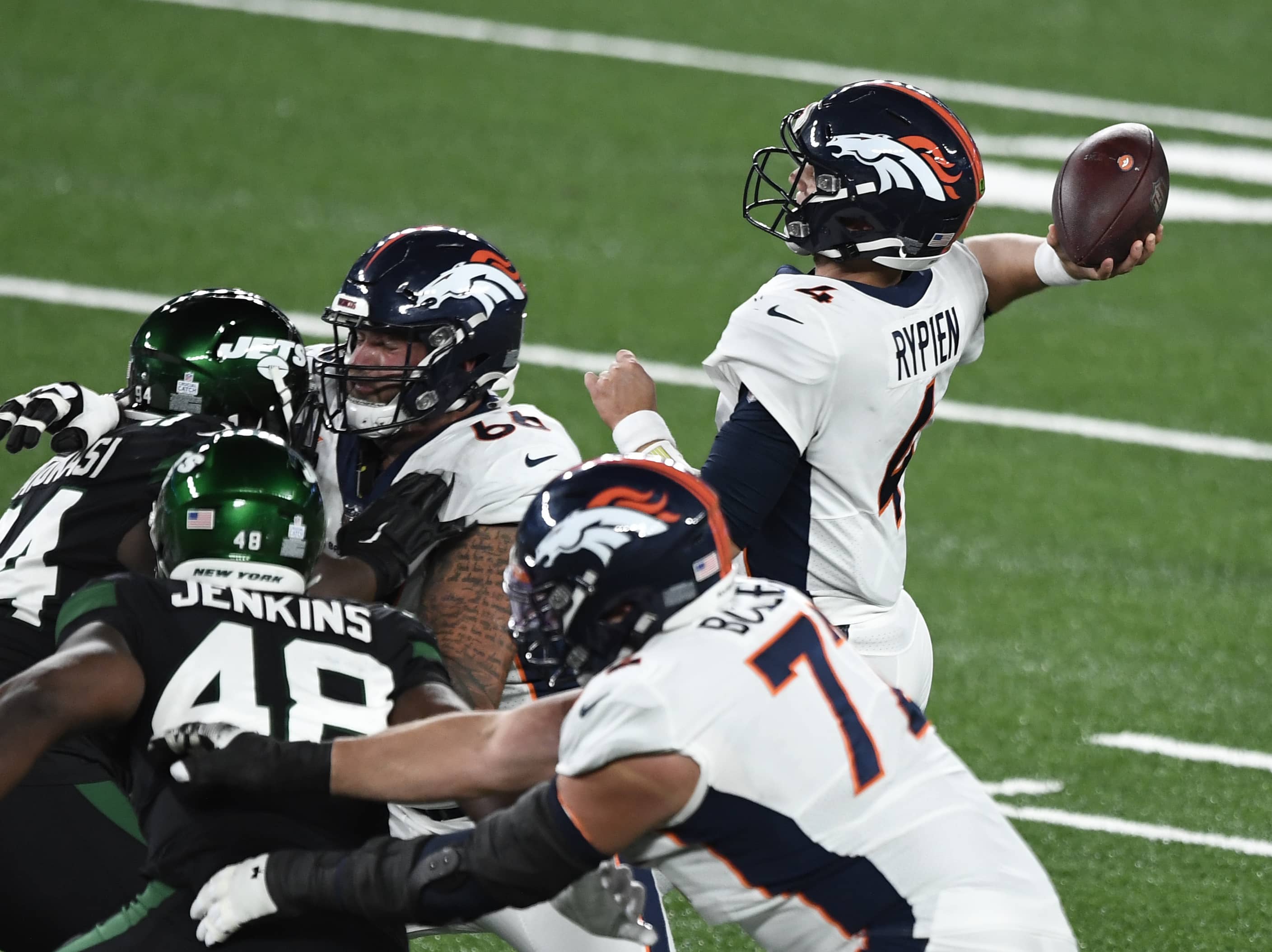 Oct. 6, 2020
Last week's TNF Broncos/Jets matchup was everything we expected it to be.
Rod Smith (former Broncos WR) joined us on Cofield & Co. to talk about the game and the NFL season. Smith may have been the only person who enjoyed the game, although the former Bronco says he would like to see more from Denver against better teams in the future.
Smith also weighed in on how defense is played in the NFL nowadays compared to when he was playing in the league and of course, grill talk with Mark McMillian.
Full interview can be heard here (34:16 mark)
Twitter – @TheREALrodSmith
Photo courtesy of denverpost.com
Feb. 11, 2021 Exavier Pope (Pope Law Firm/SuitUP) joins us every Thursday to discuss everything from sports to politics to culture across the country. Pope reacted to Bruce Springsteen's DUI and Jeep subsequently pulling their Superbowl LV...

Read More
Feb. 9, 2021 The Chiefs' season ended on a sour note as they fell to the Bucs in Sunday's Big Game. Soren Petro (810 WHB – KC) joined us on Cofield & Co. to tell us what...

Read More
Feb. 8, 2021 Superbowl LV is over and done, with plenty of interesting things to react to. Dan Fouts (former Chargers QB) joined us on Cofield & Co. to recap Superbowl LV and discuss the QB matchup...

Read More