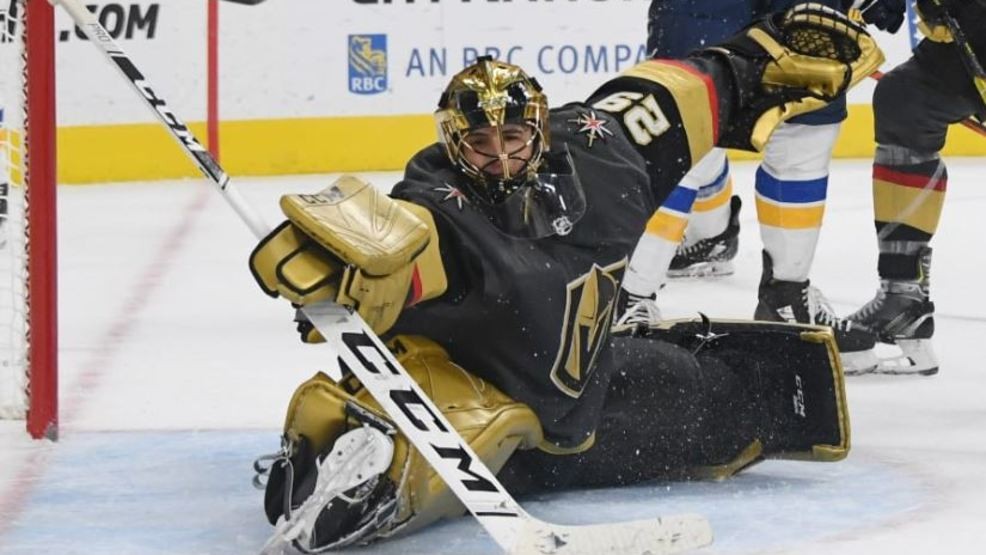 Oct. 8, 2020
The Golden Knights' season ended a couple of weeks ago but with a shortened offseason and the NHL draft, the team has plenty of things going on.
Daren Millard (Fox Sports Las Vegas – VGK Insider) joined us on Cofield & Co. to discuss what the team is working on for next season, including what's going on with the goalie position and the draft
Lehner got an extension earlier this week. Will Fleury be staying on as the backup? Daren believes it is very unlikely.
Full interview can be heard here (22:27 mark)
Twitter – @darenmillard
Photo courtesy of news3lv.com
The fellas chatted with Sharks reporter Kevin Kurz to preview the game in San Jose between the Golden Knights and Sharks in what will mark Pete DeBoer's return to San Jose {pic courtesy of The...

Read More
Feb. 11, 2021 Exavier Pope (Pope Law Firm/SuitUP) joins us every Thursday to discuss everything from sports to politics to culture across the country. Pope reacted to Bruce Springsteen's DUI and Jeep subsequently pulling their Superbowl LV...

Read More
Feb. 11, 2021 Exavier Pope (Pope Law Firm/SuitUP) joins us every Thursday to discuss everything from sports to politics to culture across the country. Pope reacted to Bruce Springsteen's DUI and Jeep subsequently pulling their Superbowl LV...

Read More