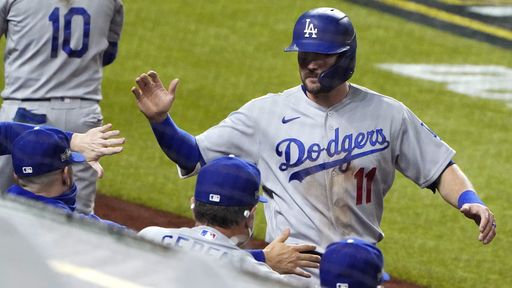 Oct. 9, 2020
One of our favorites from LA has made his way to radio by way of his new show on "The Mightier" in SoCal.
Arash Markazi (1090 the Mightier) joined us on Cofield & Co. to talk about what's going on in LA/Socal with the MLB playoffs and NBA finals coming to a close.
He talked about the Dodgers' success in the MLB as they swept the Padres to advance to the NLCS.
Markazi also told us what he thinks about the Lakers/Heat series, which may be coming to a close if the Lakers can finish them off in game 5.
Full interview can be heard here (31:50 mark)
Twitter – @ArashMarkazi
Photo courtesy of sports.yahoo.com
Feb. 11, 2021 Exavier Pope (Pope Law Firm/SuitUP) joins us every Thursday to discuss everything from sports to politics to culture across the country. Pope reacted to Bruce Springsteen's DUI and Jeep subsequently pulling their Superbowl LV...

Read More
Feb. 9, 2021 The Chiefs' season ended on a sour note as they fell to the Bucs in Sunday's Big Game. Soren Petro (810 WHB – KC) joined us on Cofield & Co. to tell us what...

Read More
Feb. 8, 2021 Superbowl LV is over and done, with plenty of interesting things to react to. Dan Fouts (former Chargers QB) joined us on Cofield & Co. to recap Superbowl LV and discuss the QB matchup...

Read More