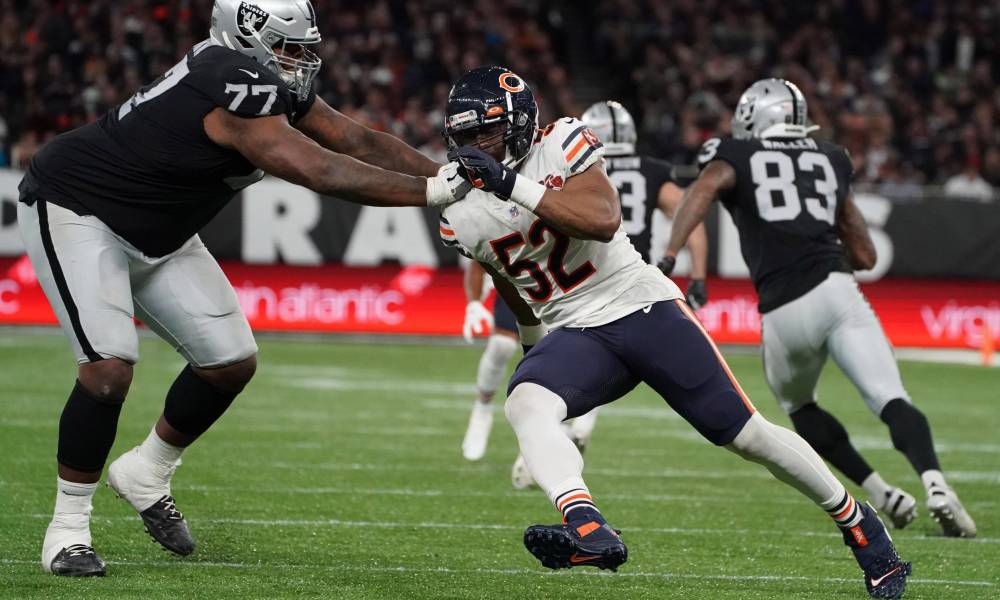 Oct. 9, 2020
The Las Vegas Raiders will take on the heavily favorited Chiefs this Sunday. The big question is will Trent Brown be on the field?
Bruce Gradkowski (PFF – Raiders Insider) joins us every Friday on Cofield & Co. with insight on the Raiders and the NFL, as a former QB with the team. Speaking of QBs, Gradkowski gave an honest reaction to Brady's now infamous 4th down kerfuffle.
He also discussed Sunday's game with us and what the Raiders can try to do against an undefeated Kansas City squad. While we speculate that Trent Brown will play, his possible absence could spell trouble for Las Vegas.
Full interview can be heard here (19:50 mark)
Twitter – @bgradkowski5
Photo courtesy of raiderswire.usa
Feb. 11, 2021 Exavier Pope (Pope Law Firm/SuitUP) joins us every Thursday to discuss everything from sports to politics to culture across the country. Pope reacted to Bruce Springsteen's DUI and Jeep subsequently pulling their Superbowl LV...

Read More
Feb. 9, 2021 The Chiefs' season ended on a sour note as they fell to the Bucs in Sunday's Big Game. Soren Petro (810 WHB – KC) joined us on Cofield & Co. to tell us what...

Read More
Feb. 8, 2021 Superbowl LV is over and done, with plenty of interesting things to react to. Dan Fouts (former Chargers QB) joined us on Cofield & Co. to recap Superbowl LV and discuss the QB matchup...

Read More