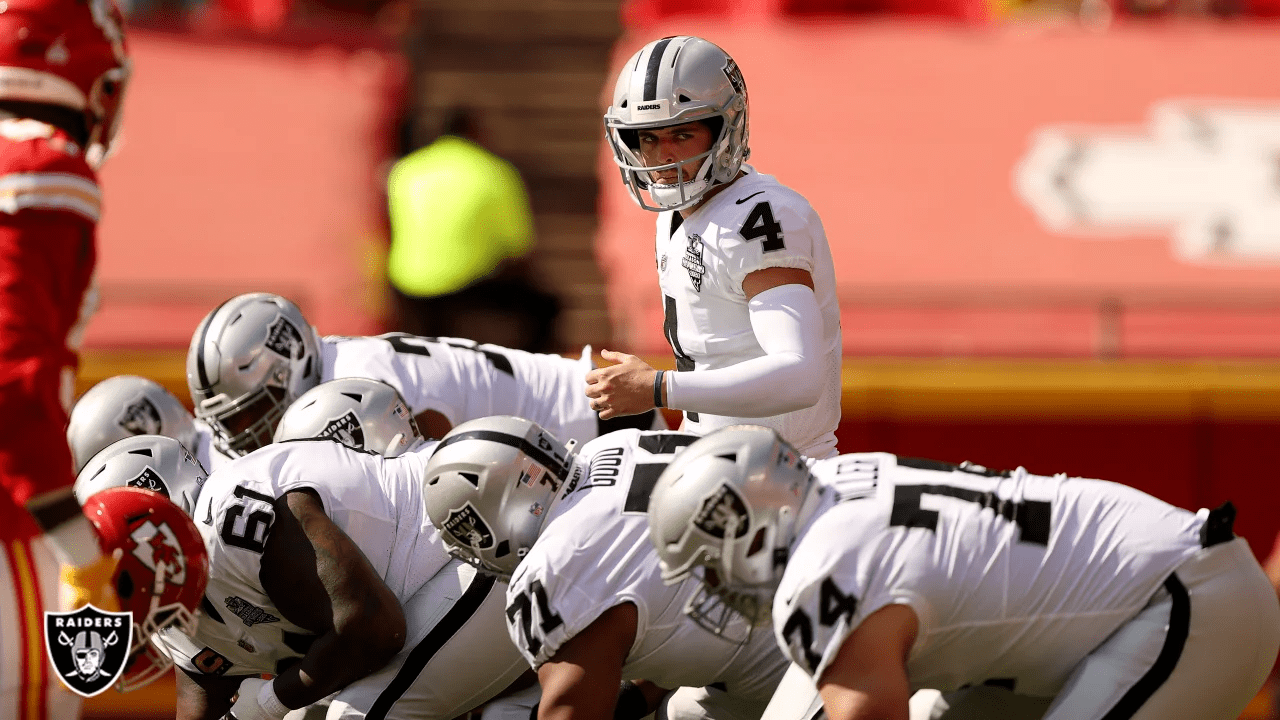 Oct. 12, 2020
The Raiders and Derek Carr went to Arrowhead Sunday and did the unthinkable, dealing the Chiefs their first loss of the season.
Damien Barling (Espn 1320 -Sacramento) joins us every Monday on Cofield & Co. to recap NFL Sunday and help us get ready for MNF. We discussed the Raiders/Chiefs game and he said it was a great performance by the Raiders and their offense.
Barling talked about week 5 and focused on some of the 49ers' struggles so far this season. Can they fix the problems before it's too late?
Full interview can be heard here (26:01 mark)
Twitter – @damienbarling
Photo courtesy of raiders.com
Feb. 11, 2021 Exavier Pope (Pope Law Firm/SuitUP) joins us every Thursday to discuss everything from sports to politics to culture across the country. Pope reacted to Bruce Springsteen's DUI and Jeep subsequently pulling their Superbowl LV...

Read More
Feb. 9, 2021 The Chiefs' season ended on a sour note as they fell to the Bucs in Sunday's Big Game. Soren Petro (810 WHB – KC) joined us on Cofield & Co. to tell us what...

Read More
Feb. 8, 2021 Superbowl LV is over and done, with plenty of interesting things to react to. Dan Fouts (former Chargers QB) joined us on Cofield & Co. to recap Superbowl LV and discuss the QB matchup...

Read More