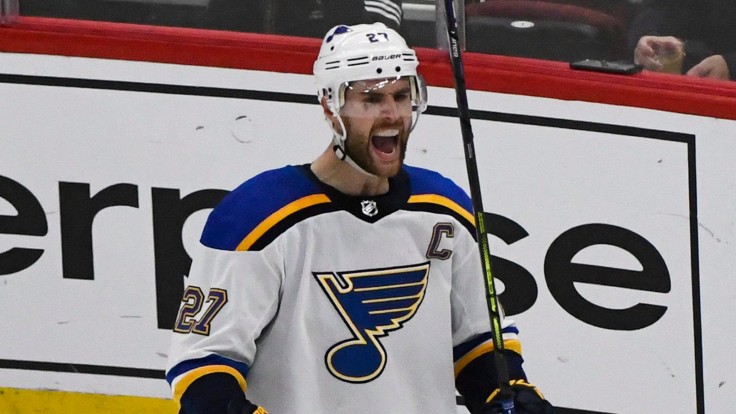 Oct. 12, 2020
It's a big day for Las Vegas sports as the Raiders are fresh off an unlikely victory over the Chiefs. Even more good news has come as the Vegas Golden Knights have agreed to a 7-year deal with defenseman Alex Pietrangelo.
David Schoen (LVRJ – VGK) joined us on Cofield & Co. with details of the acquisition and speculation of other deals in the works. He says there will be more activity coming during the offseason with the salary cap being a huge factor in their next move.
Schoen says the biggest question is still whether or not Marc-Andre Fleury will still be with the team next season.
Full interview can be heard here (23:47 mark)
Twitter – @DavidSchoenLVRJ
Photo courtesy of sportsnet.ca
Feb. 11, 2021 Exavier Pope (Pope Law Firm/SuitUP) joins us every Thursday to discuss everything from sports to politics to culture across the country. Pope reacted to Bruce Springsteen's DUI and Jeep subsequently pulling their Superbowl LV...

Read More
Feb. 9, 2021 The Chiefs' season ended on a sour note as they fell to the Bucs in Sunday's Big Game. Soren Petro (810 WHB – KC) joined us on Cofield & Co. to tell us what...

Read More
Feb. 8, 2021 Superbowl LV is over and done, with plenty of interesting things to react to. Dan Fouts (former Chargers QB) joined us on Cofield & Co. to recap Superbowl LV and discuss the QB matchup...

Read More