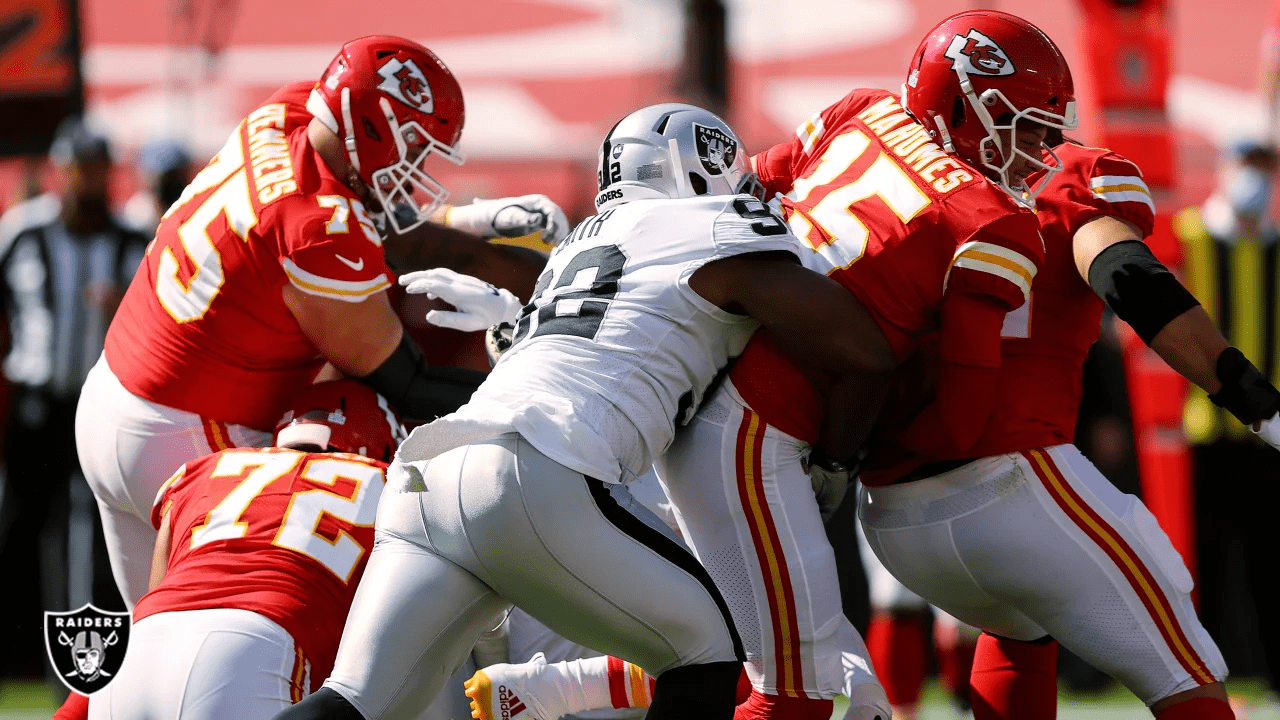 Oct. 16, 2020
The Raiders looked great against the Chiefs on Sunday's 40-32 win.
Bruce Gradkowski (PFF – Raiders Insider) joins us every Friday to talk Raiders and what he sees as a former QB in the league.
Gradkowski said Carr took advantage of Ruggs' speed and it paid off for the offense against a high-powered Kansas City squad. He also talked about how Las Vegas was able to slow down Mahomes, which was very significant to the outcome of the game.
We also discussed the importance of Gruden taking risks on calls and letting Carr just go for it.
Full interview can be heard here (24:35 mark)
Twitter – @bgradkowski5
Photo courtesy of raiders.com
Feb. 11, 2021 Exavier Pope (Pope Law Firm/SuitUP) joins us every Thursday to discuss everything from sports to politics to culture across the country. Pope reacted to Bruce Springsteen's DUI and Jeep subsequently pulling their Superbowl LV...

Read More
Feb. 9, 2021 The Chiefs' season ended on a sour note as they fell to the Bucs in Sunday's Big Game. Soren Petro (810 WHB – KC) joined us on Cofield & Co. to tell us what...

Read More
Feb. 8, 2021 Superbowl LV is over and done, with plenty of interesting things to react to. Dan Fouts (former Chargers QB) joined us on Cofield & Co. to recap Superbowl LV and discuss the QB matchup...

Read More