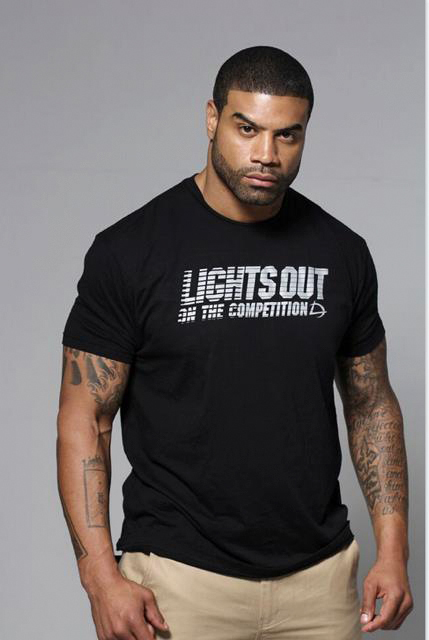 Week 6 in the NFL is upon us and it is anything but normal.
Shawne Merriman (former Chargers LB) joined us on Cofield & Co. to talk about what's going on with this crazy NFL season so far and what it was like going from pro football to combat sports.
Merriman, who has spent a lot of time in Vegas, is excited about the Raiders playing in town and to see them play in Allegiant Stadium. He also talked about players and teams trying to get caught up from having no preseason and how it is affecting teams and their matchups this season.
Merriman retired from the NFL but he is happy to be active and focused on his newest venture, mixed martial arts.
Full interview can be heard here (23:52 mark)
Twitter – @shawnemerriman
Lights Out Extreme Fighting – lightsoutfx.com
Photo courtesy of businesswire.com
Jan. 15, 2021 Vegas Golden Knights hit the ice for the first time last night at T-Mobile Arena, as they defeated the Ducks, 5-2. Daren Millard (Fox Sports LV) is back on Cofield & Co. every other...

Read More
Jan. 15, 2021 Vegas Golden Knights hit the ice for the first time last night at T-Mobile Arena, as they defeated the Ducks, 5-2. Daren Millard (Fox Sports LV) is back on Cofield & Co. every other...

Read More
Jan. 14, 2021 Samari Rolle (former Ravens/Titans CB) joined us on Cofield & Co. to help preview the upcoming Ravens/Bills playoff game and to give his thoughts on some of the other matchups. Rolle believes the Ravens'...

Read More