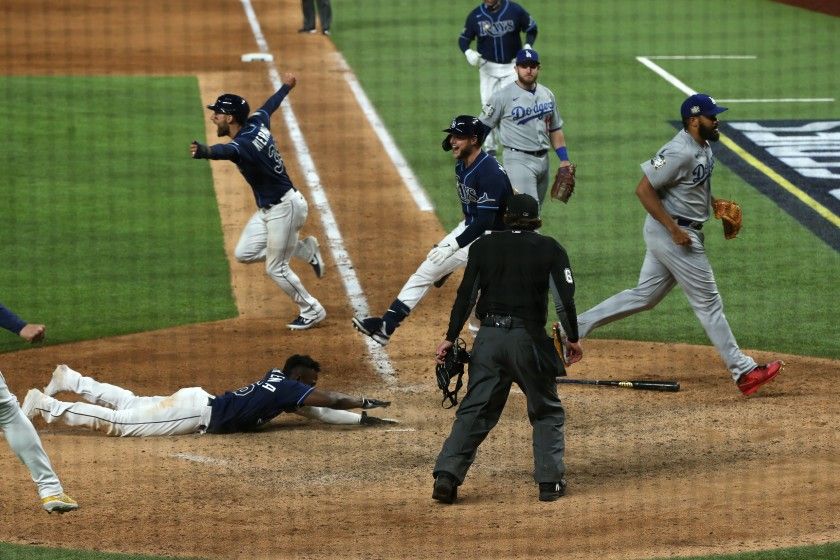 Oct. 26, 2020
In spite of the pandemic, we've made it to the 2020 World Series and both teams have put on quite a show during the first five games.
Former Padre Cody Decker (radio.com) joined us on Cofield & Co. with his perspective on what's been going on in the series, which is now tied at 2 games apiece.
Decker said the Dodgers really should have already finished off the Rays but here we are and Decker thinks now the series will be decided in a game 7.
We discussed Kershaw's postseason play, which Decker said is actually much better than people think. He also said that this is a tremendous matchup and we are truly seeing the two best teams competing for the title.
Full interview can be heard here (37:02 mark)
Twitter – @Decker6
Photo courtesy of news.yahoo.com
Feb. 11, 2021 Exavier Pope (Pope Law Firm/SuitUP) joins us every Thursday to discuss everything from sports to politics to culture across the country. Pope reacted to Bruce Springsteen's DUI and Jeep subsequently pulling their Superbowl LV...

Read More
Feb. 9, 2021 The Chiefs' season ended on a sour note as they fell to the Bucs in Sunday's Big Game. Soren Petro (810 WHB – KC) joined us on Cofield & Co. to tell us what...

Read More
Feb. 8, 2021 Superbowl LV is over and done, with plenty of interesting things to react to. Dan Fouts (former Chargers QB) joined us on Cofield & Co. to recap Superbowl LV and discuss the QB matchup...

Read More