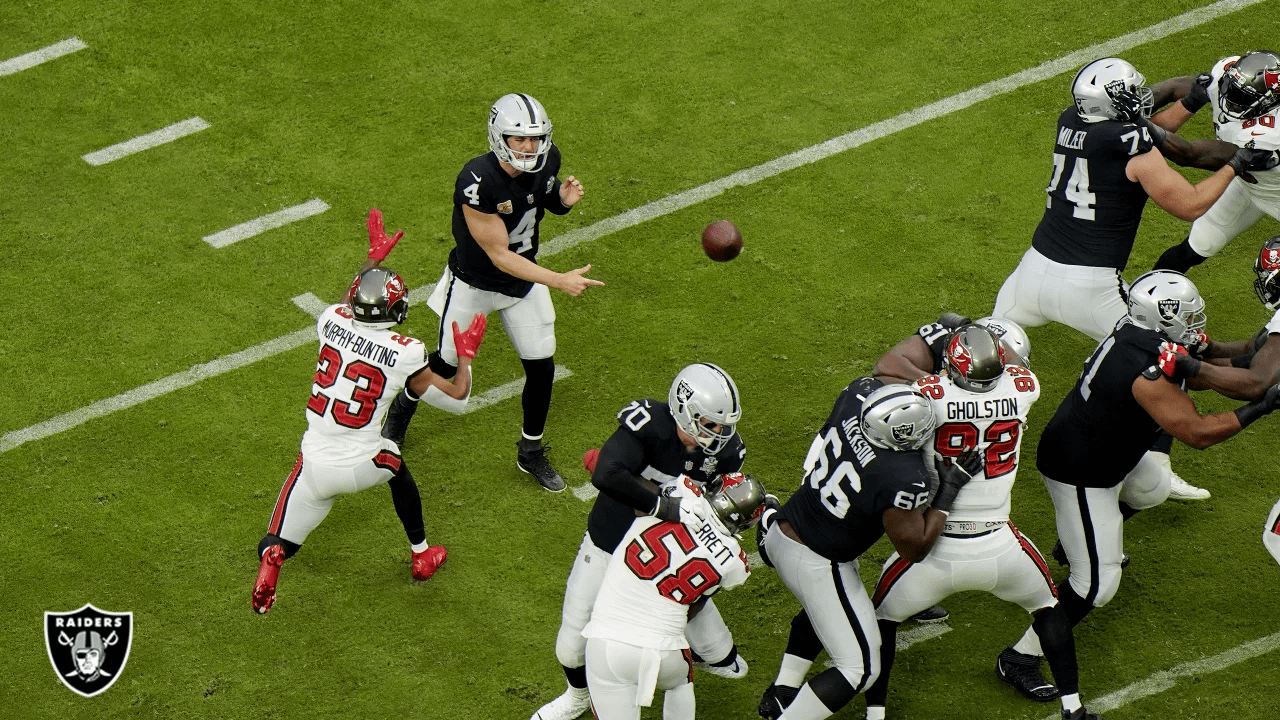 The Raiders had a hard time in Sunday's loss against Brady and the Bucs. What went wrong for Las Vegas?
Mark Schlereth (104.3 the Fan – Denver/NFL pxp) joined us on Cofield & Co. to tell us what he saw in the game while doing the live play by play call and he did not hold back! While the former Bronco said he loves a lot of what the Raiders have done so far, he also thinks they played very poorly on Sunday and they didn't come close to stopping Tom Brady.
Schlereth doesn't care what Raider Nation thinks of him, he said the Raiders just didn't play well at all on Sunday. he took a few more shots at Raider Nation being overly sensitive and explained that he was broadcasting what he saw at the game, which was a poorly played game by Las Vegas.
The Raiders play the Browns this Sunday at 10am PT, you can hear the game right here with us on our sister station RNR 920 (Raider Nation Radio)
Full interview can be heard here (16:29 mark)
Twitter – @markschlereth
Photo courtesy of raiders.com
The fellas chatted with Sharks reporter Kevin Kurz to preview the game in San Jose between the Golden Knights and Sharks in what will mark Pete DeBoer's return to San Jose {pic courtesy of The...

Read More
Feb. 11, 2021 Exavier Pope (Pope Law Firm/SuitUP) joins us every Thursday to discuss everything from sports to politics to culture across the country. Pope reacted to Bruce Springsteen's DUI and Jeep subsequently pulling their Superbowl LV...

Read More
Feb. 11, 2021 Exavier Pope (Pope Law Firm/SuitUP) joins us every Thursday to discuss everything from sports to politics to culture across the country. Pope reacted to Bruce Springsteen's DUI and Jeep subsequently pulling their Superbowl LV...

Read More