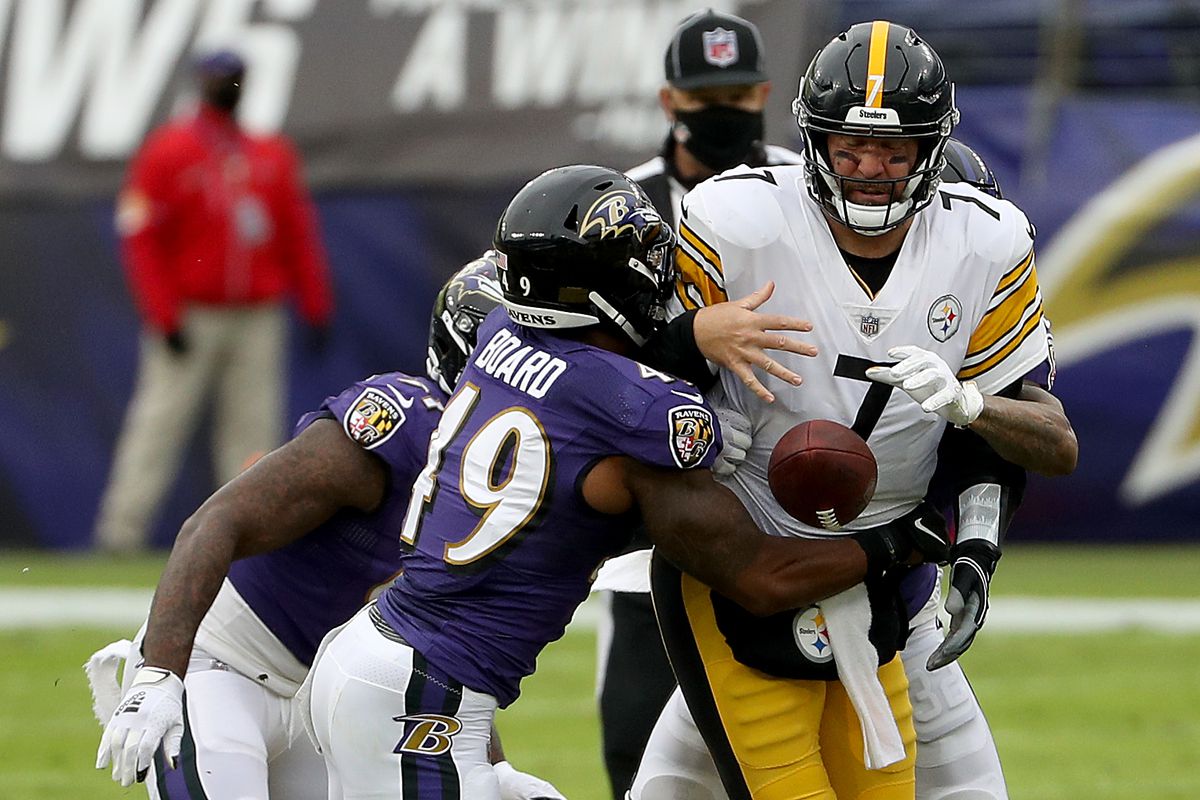 Nov. 2, 2020
NFL Week 8 is upon us, starting with tonight's Bucs/Giants game and plenty of action coming up this weekend.
Jon Von Tobel (VSIN/Espn Las Vegas) joins us every Monday on Cofield & Co. with insight and updates around the sports betting world. Von Tobel did well with the spread on the Titans/Bengals game but not so much with the Steelers/Ravens matchup.
We discussed betting the Niners, without Jimmy G and Kittle. Jon isn't scared to put his money on SF, in spite of the injuries.
Von Tobel spoke briefly about tonight's Bucs/Giants matchup, he says Jones is a turnover machine  for the Giants, so not much to look at here.
Full interview can be heard here (30:48 mark)
Twitter – @meJVT
Photo courtesy of baltimorebeatdown.com
Jan. 18, 2021 The conference championships are coming up this weekend, as the Bills prepare for a Mahomes-less Chiefs in the highly anticipated AFC championship game. Shawne Merriman (former Bills/Chargers LB) joined us on Cofield & Co....

Read More
Jan. 15, 2021 Vegas Golden Knights hit the ice for the first time last night at T-Mobile Arena, as they defeated the Ducks, 5-2. Daren Millard (Fox Sports LV) is back on Cofield & Co. every other...

Read More
Jan. 14, 2021 Samari Rolle (former Ravens/Titans CB) joined us on Cofield & Co. to help preview the upcoming Ravens/Bills playoff game and to give his thoughts on some of the other matchups. Rolle believes the Ravens'...

Read More