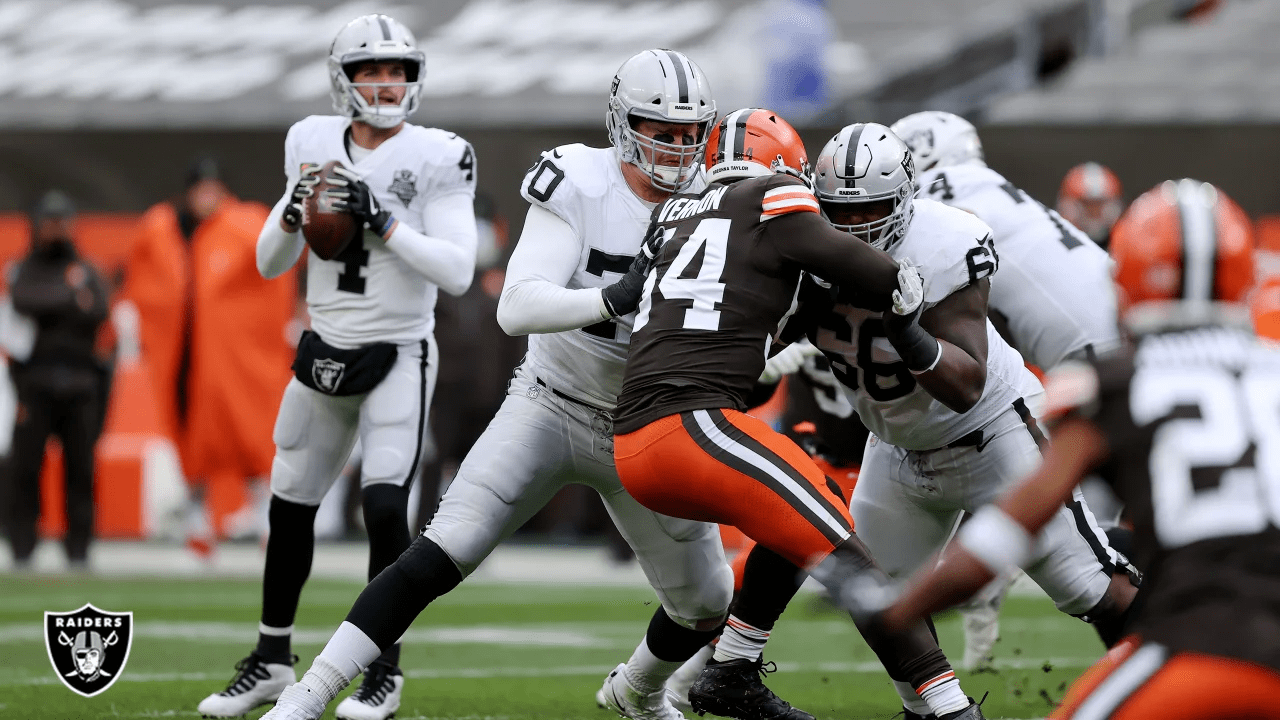 Nov. 3, 2020
Both the NFL and college football have no shortage of positive covid tests as we approach the halfway mark of very unpredictable seasons.
Beth Mowins (Espn – NFL pxp) joined us on Cofield & Co. to discuss the issues with covid in both CFB and the NFL. She said it has been an unusual experience doing the play-by-play for games both on location and remotely.
We got Mowins perspective on the seriousness of covid in sports, and how greatly it has affected the NFL and college sports.
Mowins also gave some reaction to the Raiders' performance Sunday against the Browns. She said if the Raiders can continue grinding it out and making improvements, they can win a lot more games this season.
Full interview can be heard here (11:45 mark)
Twitter – @bethmowins
Photo courtesy of raiders.com
Jan. 18, 2021 The conference championships are coming up this weekend, as the Bills prepare for a Mahomes-less Chiefs in the highly anticipated AFC championship game. Shawne Merriman (former Bills/Chargers LB) joined us on Cofield & Co....

Read More
Jan. 18, 2021 The conference championships are coming up this weekend, as the Bills prepare for a Mahomes-less Chiefs in the highly anticipated AFC championship game. Shawne Merriman (former Bills/Chargers LB) joined us on Cofield & Co....

Read More
Jan. 15, 2021 Vegas Golden Knights hit the ice for the first time last night at T-Mobile Arena, as they defeated the Ducks, 5-2. Daren Millard (Fox Sports LV) is back on Cofield & Co. every other...

Read More