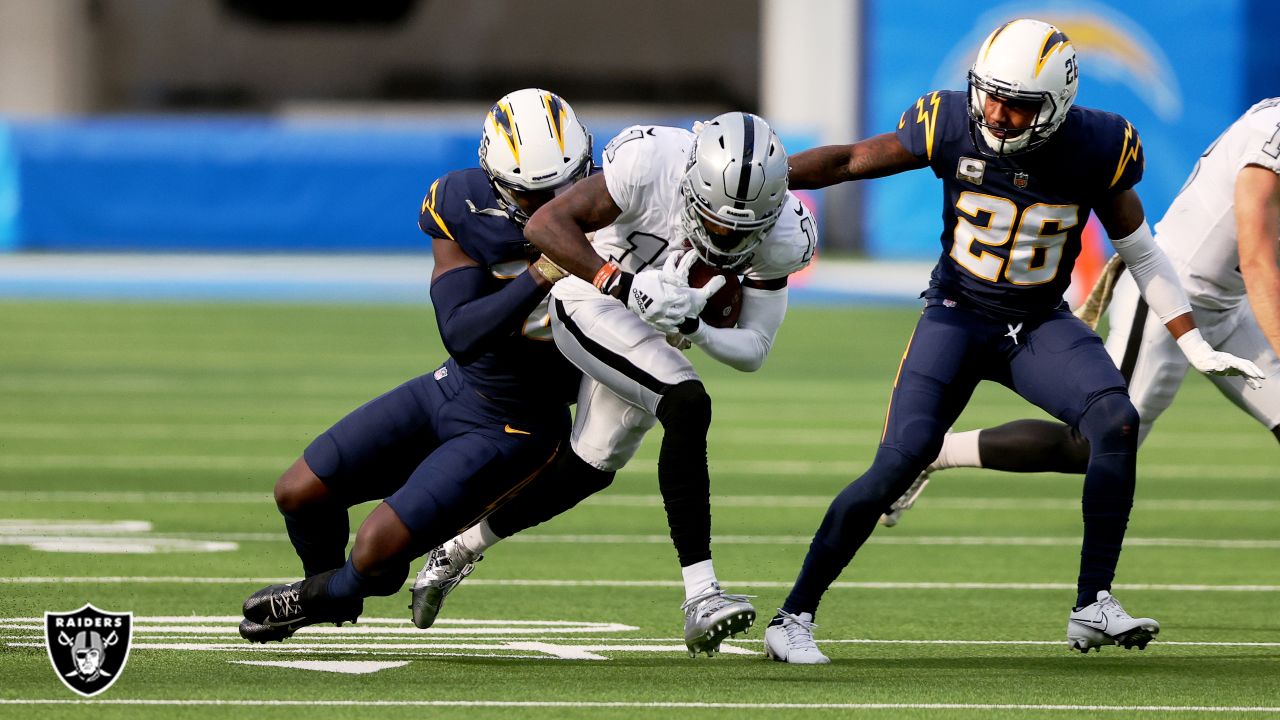 Nov. 9, 2020
The Raiders beat the Chargers on Sunday, but it was a close call on the last play of the game that sealed their fate.
Eric Eager (PFF analyst) joined us on Cofield & Co. to discuss what happened in Sunday's Raiders victory over the Chargers. The game ended in a bit of controversy on the final play, which was reviewed but ultimately went in the favor of Las Vegas, giving them the win.
He gave his insight on the Raiders' roster and the development of their offensive players. Eager said Ruggs and the team need to make some adjustments to mesh better with each other. Eager also said the Raiders have a good shot of making the playoffs if they continue to play the way they have the last two games.
Eager also gave his thoughts on the Tua/Murray QB matchup on Sunday.
Full interview can be heard here (21:11 mark)
Twitter – PFF_Eric
Photo courtesy of raiders.com
Jan. 18, 2021 The conference championships are coming up this weekend, as the Bills prepare for a Mahomes-less Chiefs in the highly anticipated AFC championship game. Shawne Merriman (former Bills/Chargers LB) joined us on Cofield & Co....

Read More
Jan. 15, 2021 Vegas Golden Knights hit the ice for the first time last night at T-Mobile Arena, as they defeated the Ducks, 5-2. Daren Millard (Fox Sports LV) is back on Cofield & Co. every other...

Read More
Jan. 14, 2021 Samari Rolle (former Ravens/Titans CB) joined us on Cofield & Co. to help preview the upcoming Ravens/Bills playoff game and to give his thoughts on some of the other matchups. Rolle believes the Ravens'...

Read More