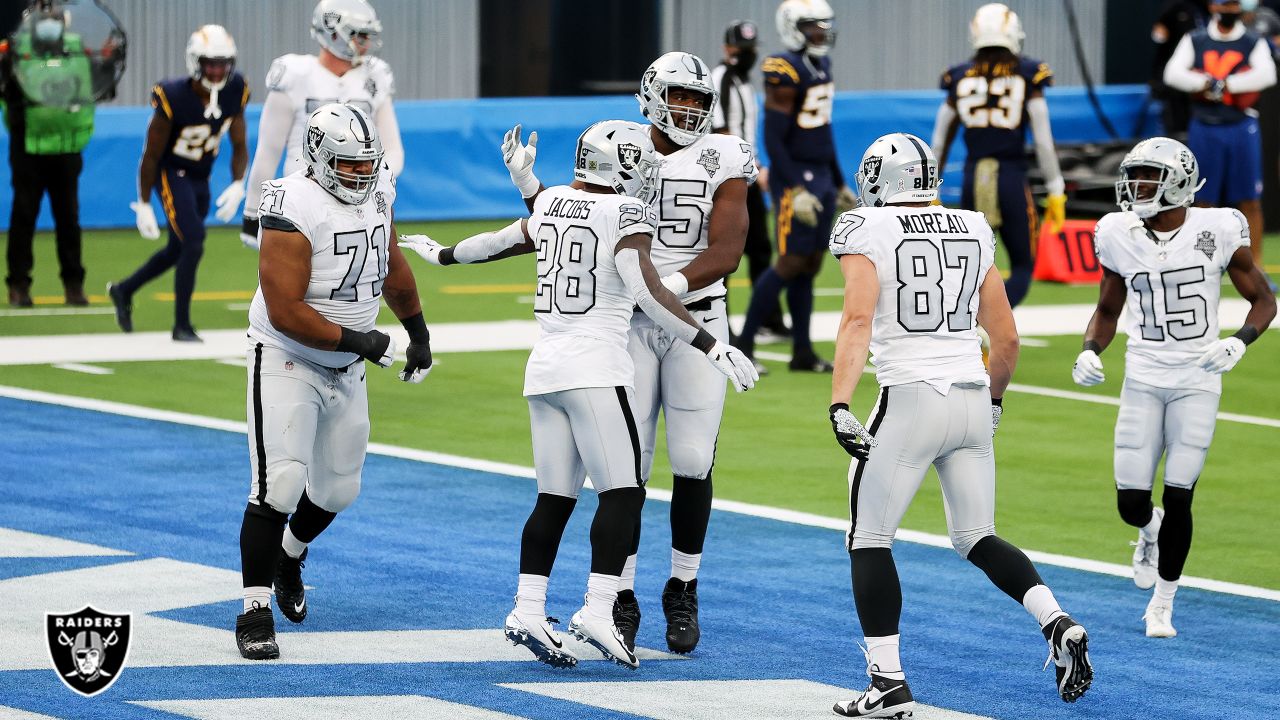 Nov. 10, 2020
The Raiders take on the Broncos for the first time in Las Vegas, in what will continue to be a good AFC West rivalry to watch.
Byron Chamberlain (former Broncos TE) joined us on Cofield & Co. to help preview the upcoming Broncos/Raiders game and what we can expect to see from both teams.
Chamberlain said Denver has a lot of young talent. He likes the direction the team is going in but that they really need to fix up their offensive line to progress further.
We had some fun talking about old rivalries and playing back in the day in a time when anything goes. Chamberlain was willing to
admit that Allegiant is one of the nicest stadiums he's ever seen.
Full interview can be heard here (27:55 mark)
Twitter – @bc_chamberlain
Photo courtesy of raiders.com
Jan. 18, 2021 The conference championships are coming up this weekend, as the Bills prepare for a Mahomes-less Chiefs in the highly anticipated AFC championship game. Shawne Merriman (former Bills/Chargers LB) joined us on Cofield & Co....

Read More
Jan. 18, 2021 The conference championships are coming up this weekend, as the Bills prepare for a Mahomes-less Chiefs in the highly anticipated AFC championship game. Shawne Merriman (former Bills/Chargers LB) joined us on Cofield & Co....

Read More
Jan. 15, 2021 Vegas Golden Knights hit the ice for the first time last night at T-Mobile Arena, as they defeated the Ducks, 5-2. Daren Millard (Fox Sports LV) is back on Cofield & Co. every other...

Read More