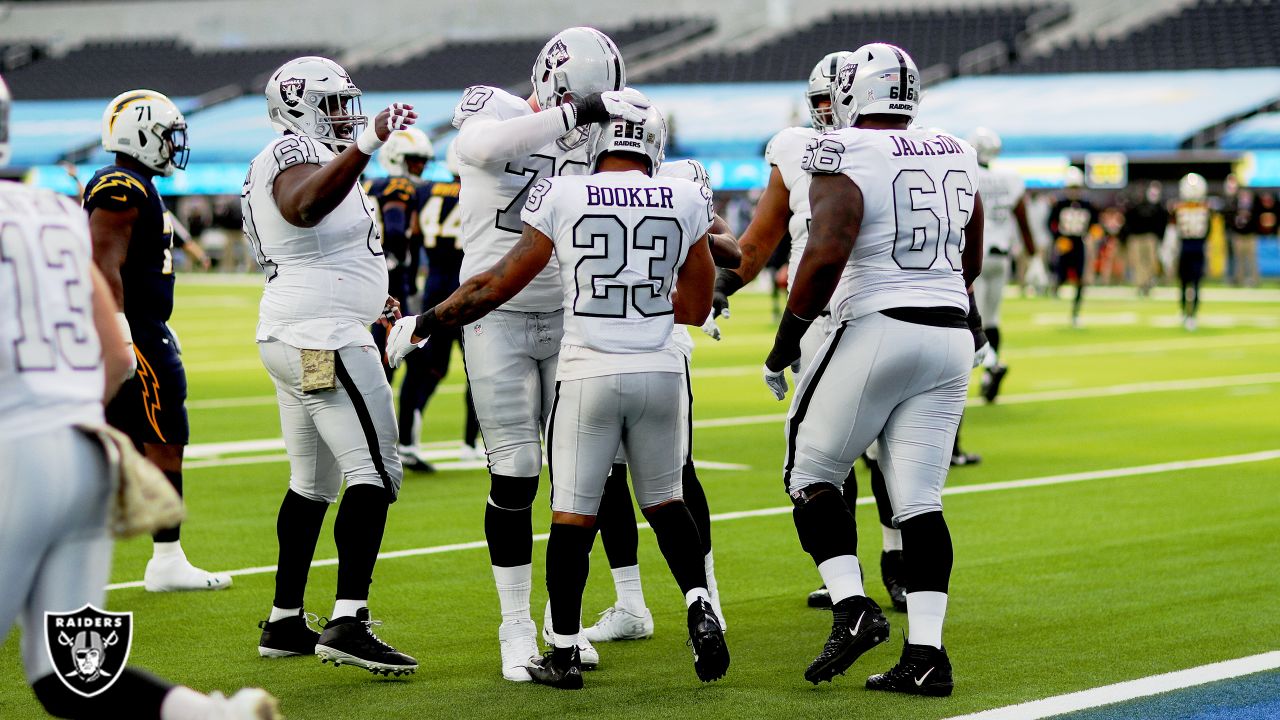 Nov 13, 2020
Las Vegas will host the Broncos on Sunday afternoon as the Raiders look to carry on the team rivalry with their sixth win of the season.
Bruce Gradkowski (PFF – Raiders Insider) joins us every Friday on Cofield & Co. to talk Raiders and both their previous and upcoming matchups. He discussed Carr's improvements and how important he has been in their last two victories.
He says the Raiders are good and Gruden is moving the team in the right direction. It's a tough division but Gradkowski wants to see what Las Vegas can do in the playoffs.
We also broke down the QB matchup of Carr vs. Lock, which will probably be a significant factor in which team can get the win.
Full interview can be heard here (23:54 mark)
Twitter – @bgradkowski5
Photo courtesy of raiders.com
Jan. 18, 2021 The conference championships are coming up this weekend, as the Bills prepare for a Mahomes-less Chiefs in the highly anticipated AFC championship game. Shawne Merriman (former Bills/Chargers LB) joined us on Cofield & Co....

Read More
Jan. 18, 2021 The conference championships are coming up this weekend, as the Bills prepare for a Mahomes-less Chiefs in the highly anticipated AFC championship game. Shawne Merriman (former Bills/Chargers LB) joined us on Cofield & Co....

Read More
Jan. 15, 2021 Vegas Golden Knights hit the ice for the first time last night at T-Mobile Arena, as they defeated the Ducks, 5-2. Daren Millard (Fox Sports LV) is back on Cofield & Co. every other...

Read More