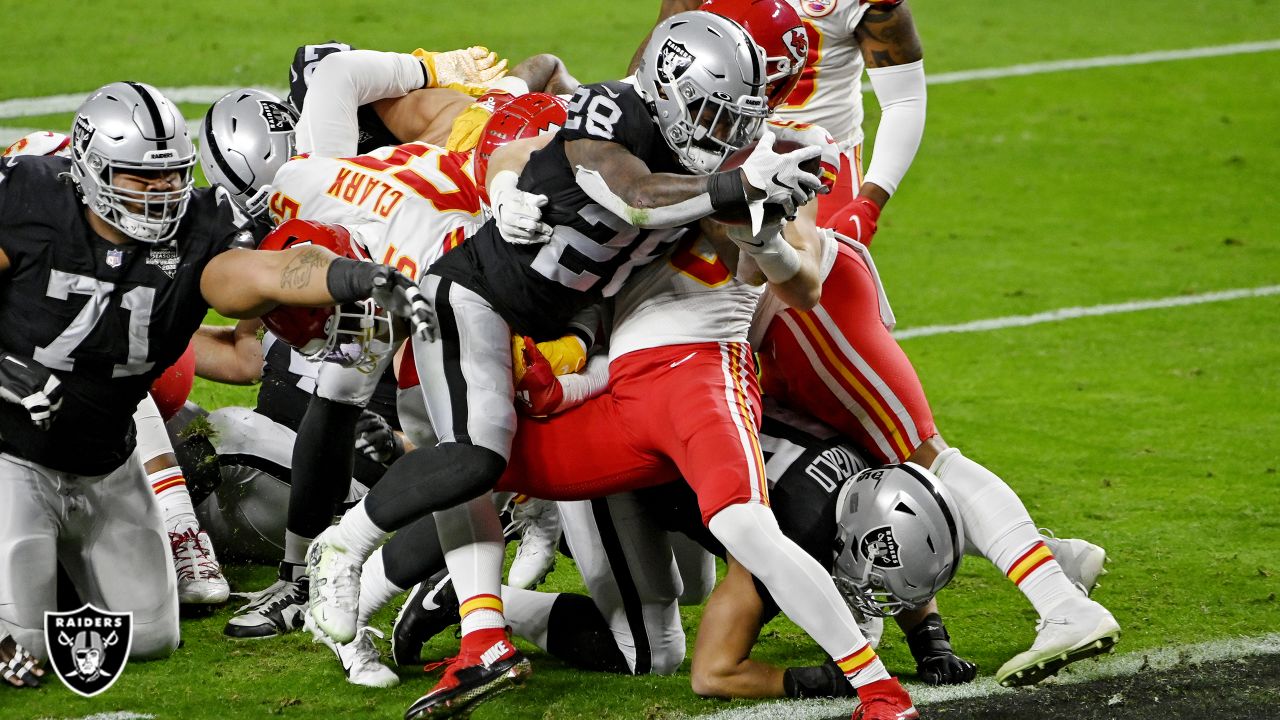 Nov. 23, 2020
The Chiefs got the best of the Raiders on Sunday's rematch game, despite a heck of a performance from Las Vegas and Derek Carr.
Eric Eager (PFF analyst) joins us weekly on Cofield & Co. to discuss what's happening around the NFL and provide insight into the week's games.
We spoke about what the Raiders did well in spite of losing and some of the positives about the matchup in this budding rivalry. Despite a strong defensive effort from the Chiefs, the Raiders, led by Derek Carr, were able to wreak havoc on the field but came up short in the final minutes of the game.
Eager said Carr is playing some of his best football and for Gruden, it's the first time he has a QB that he can really rely on long-term.
Full interview can be heard here (22:28 mark)
Twitter – PFF_Eric
Photo courtesy of raiders.com
Jan. 18, 2021 The conference championships are coming up this weekend, as the Bills prepare for a Mahomes-less Chiefs in the highly anticipated AFC championship game. Shawne Merriman (former Bills/Chargers LB) joined us on Cofield & Co....

Read More
Jan. 18, 2021 The conference championships are coming up this weekend, as the Bills prepare for a Mahomes-less Chiefs in the highly anticipated AFC championship game. Shawne Merriman (former Bills/Chargers LB) joined us on Cofield & Co....

Read More
Jan. 15, 2021 Vegas Golden Knights hit the ice for the first time last night at T-Mobile Arena, as they defeated the Ducks, 5-2. Daren Millard (Fox Sports LV) is back on Cofield & Co. every other...

Read More