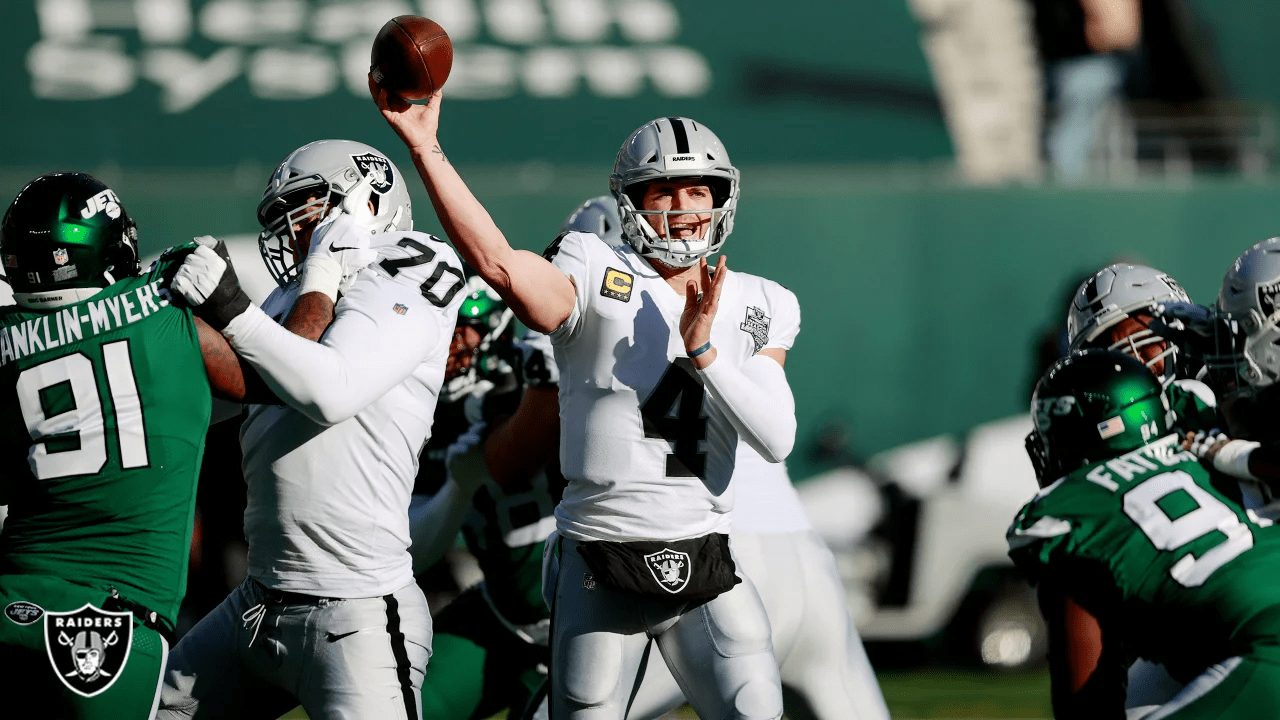 Dec. 8, 2020
The Raiders are now 7-5 heading into Week 14 against the Colts, as the playoffs are just around the corner.
Matt McGloin (former Raiders QB) joined us on Cofield & Co. to talk about the Raiders in their first year in Vegas and what it has been like for current players to navigate through a season amid the pandemic.
McGloin said the key to this season has been Derek Carr. The former QB said that this year has been kind of like an audition for Carr and he is nailing it. Playing more confidently, making good decisions and taking care of the ball are all helping Carr to prove himself as a very strong and capable quarterback.
We also got his reaction to the Big 10 struggles with the Ohio St./Michigan game being cancelled and McGloin told us a little about his podcast, The Underrated Hour.
Full interview can be heard here (24:58 mark)
Twitter – @McGloinQB11
Photo courtesy of raiders.com
March 1, 2021 Josh Weinfuss (Espn – Arizona) joined us on Cofield & Co. to discuss the Cardinals deal with JJ Watt. Weinfuss said no one in AZ really expected him to end up in there, and...

Read More
March 1, 2021 Josh Weinfuss (Espn – Arizona) joined us on Cofield & Co. to discuss the Cardinals deal with JJ Watt. Weinfuss said no one in AZ really expected him to end up in there, and...

Read More
The fellas chatted with Sharks reporter Kevin Kurz to preview the game in San Jose between the Golden Knights and Sharks in what will mark Pete DeBoer's return to San Jose {pic courtesy of The...

Read More