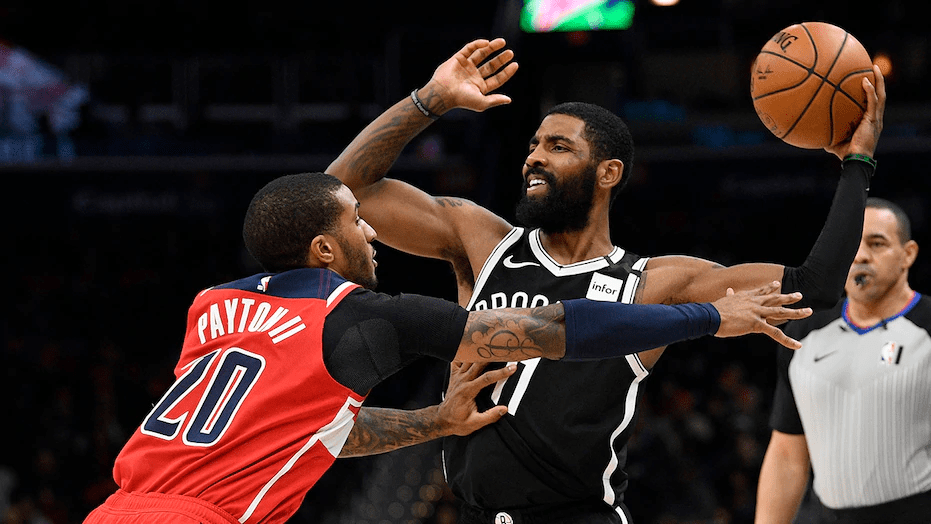 Dec. 18, 2020
Ryan Hollins (former NBA C) joined us on Cofield & Co. to talk about the upcoming NBA season and everything that's been going on in the offseason.
Hollins, who used to play with Kyrie Irving, told us all about his former teammate. He said he is a great guy but just not so good at dealing with the media and criticism. He also confirmed the rumor that Irving was definitely burning sage before game time.
Hollins also discussed the upcoming NBA season, and if having a super-team made up of KD/Kyrie/Harden would propel the Nets into a possible title run.
Full interview can be heard here (27:26 mark)
Twitter – @TheRyanHollins
Photo courtesy of foxnews.com
March 1, 2021 Josh Weinfuss (Espn – Arizona) joined us on Cofield & Co. to discuss the Cardinals deal with JJ Watt. Weinfuss said no one in AZ really expected him to end up in there, and...

Read More
March 1, 2021 Josh Weinfuss (Espn – Arizona) joined us on Cofield & Co. to discuss the Cardinals deal with JJ Watt. Weinfuss said no one in AZ really expected him to end up in there, and...

Read More
The fellas chatted with Sharks reporter Kevin Kurz to preview the game in San Jose between the Golden Knights and Sharks in what will mark Pete DeBoer's return to San Jose {pic courtesy of The...

Read More