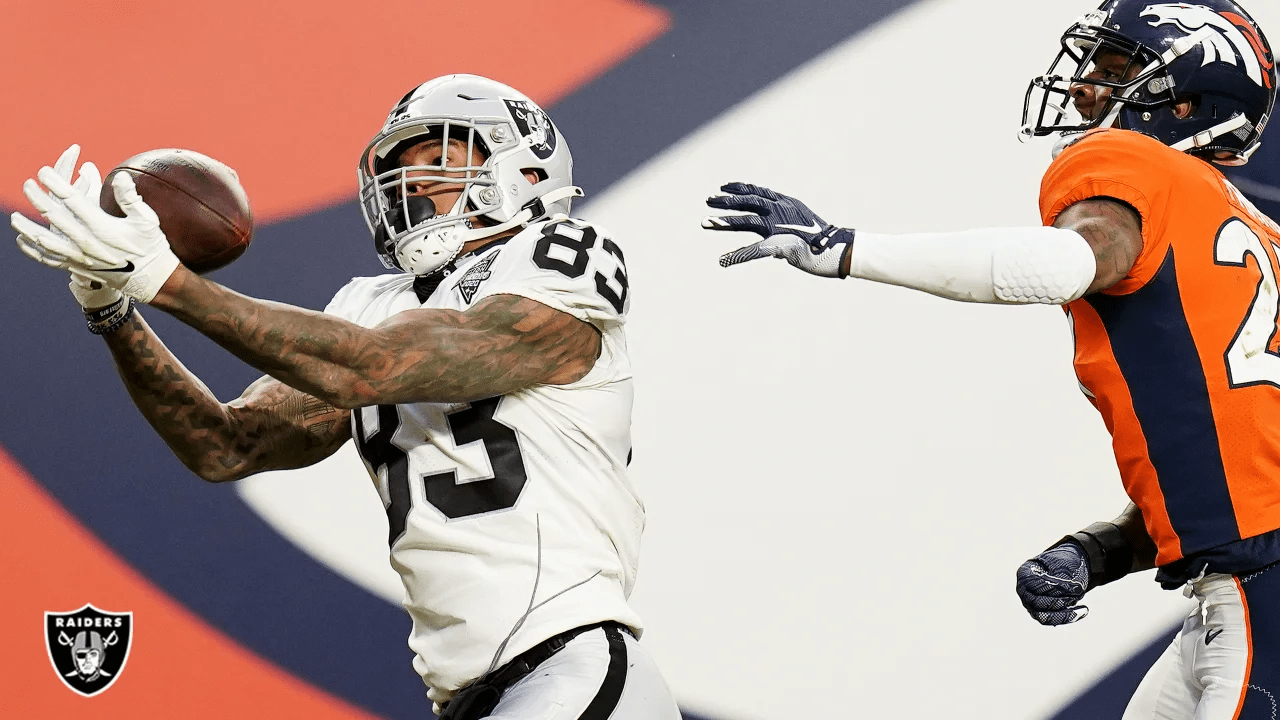 Jan. 4, 2021
Tim Brown joined us on Cofield & Co. with a look back at the Raiders' first season in Las Vegas which ended with an 8-8 record and no playoff appearance.
Brown started on the defense. He said it is clear that the focus during the offseason needs to be on improving the defense by any means.
Brown reacted to current Raiders TE, Darren Waller breaking his record for most catches in a season and how players sometimes need to excel in multiple positions for their team to succeed.
Brown also shared his thoughts on Jon Gruden's coaching as well as the team's current roster.
Full interview can be heard here (16:43 mark)
Twitter – @81TimBrown
Photo courtesy of raiders.com
Jan. 18, 2021 The conference championships are coming up this weekend, as the Bills prepare for a Mahomes-less Chiefs in the highly anticipated AFC championship game. Shawne Merriman (former Bills/Chargers LB) joined us on Cofield & Co....

Read More
Jan. 18, 2021 The conference championships are coming up this weekend, as the Bills prepare for a Mahomes-less Chiefs in the highly anticipated AFC championship game. Shawne Merriman (former Bills/Chargers LB) joined us on Cofield & Co....

Read More
Jan. 15, 2021 Vegas Golden Knights hit the ice for the first time last night at T-Mobile Arena, as they defeated the Ducks, 5-2. Daren Millard (Fox Sports LV) is back on Cofield & Co. every other...

Read More