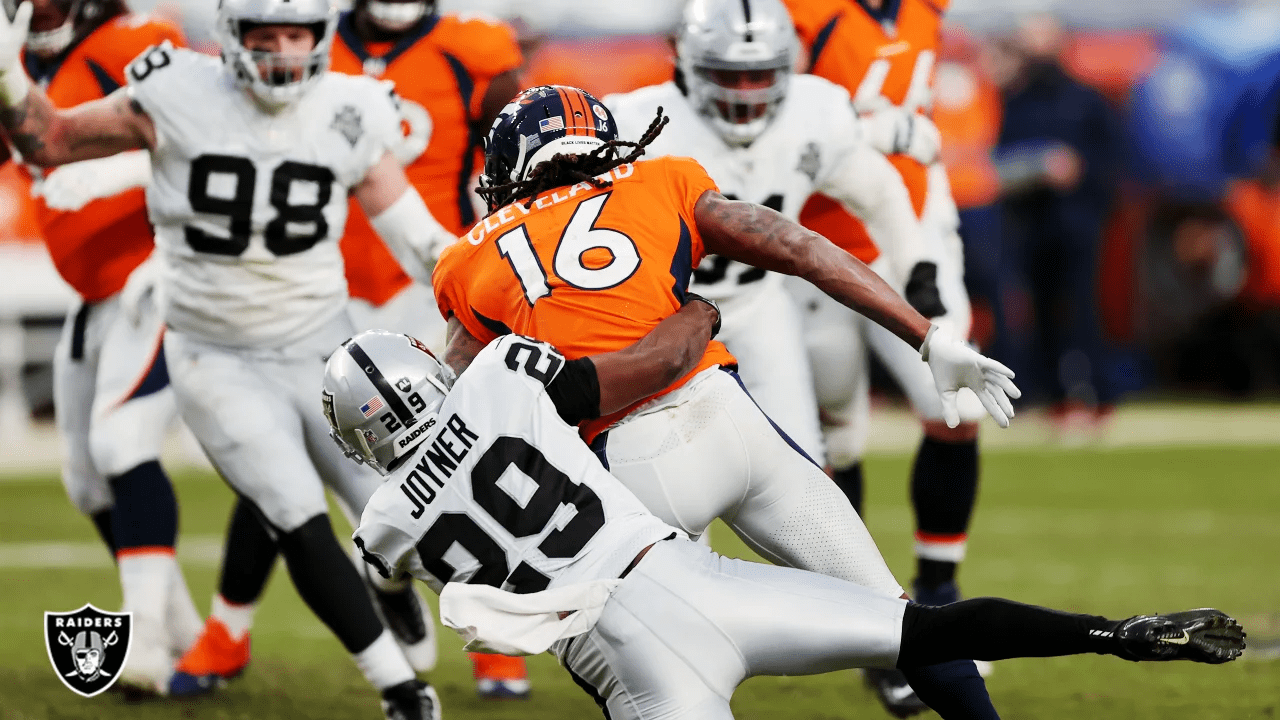 Jan. 5, 2021
The regular season is over and both the Raiders and the Broncos will be watching the playoffs from home as they prepare for next year.
Mark Jackson (former Broncos WR) joined us on Cofield & Co. to weigh in on the NFL season and how the Broncos are gonna improve in the offseason. Jackson talked about the QB position and if Lock will continue to start for Denver next year. We also discussed the idea of whether it's a good quarterback that makes the receiver better or that a good receiver makes a better quarterback.
Jackson also shared a great story from the 80s when the Broncos/Raiders rivalry was anything but calm.
Full interview can be heard here (19:26 mark
Twitter – @MJax80
Photo courtesy of raiders.com
Jan. 18, 2021 The conference championships are coming up this weekend, as the Bills prepare for a Mahomes-less Chiefs in the highly anticipated AFC championship game. Shawne Merriman (former Bills/Chargers LB) joined us on Cofield & Co....

Read More
Jan. 18, 2021 The conference championships are coming up this weekend, as the Bills prepare for a Mahomes-less Chiefs in the highly anticipated AFC championship game. Shawne Merriman (former Bills/Chargers LB) joined us on Cofield & Co....

Read More
Jan. 15, 2021 Vegas Golden Knights hit the ice for the first time last night at T-Mobile Arena, as they defeated the Ducks, 5-2. Daren Millard (Fox Sports LV) is back on Cofield & Co. every other...

Read More