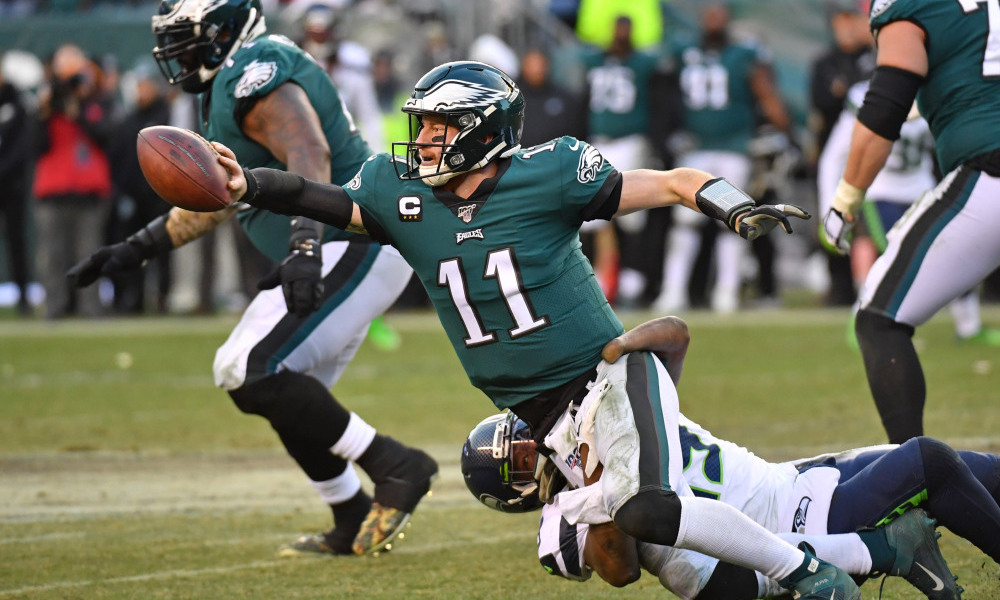 Jan. 11, 2021
The Eagles decided to move on from head coach Doug Pederson today to mixed reactions.
Jessica Towne (Jessica Towne Media) joined us on Cofield & Co. from the City of Brotherly Love with her thoughts on the firing and who she thinks would be a good candidate to take over the team. As a fan, she is sorry to see him go but as an objective media member, she believes this was the right move and that the team should make additional changes, maybe even move on from their GM.
Towne says the structure of the roster needs to be improved and the current coaching staff hasn't seemed to grasp that the current team still needs a lot of work.
Towne said there's not a whole lot of incentive for anyone to take on the Eagles' head coaching job. It's going to be rough for whoever takes over the team. Towne said even the Jets' job looks more appealing. She believes the rebuilding of the team over the next 3-4 years is going to grueling.
Full interview can be heard here (32:37 mark)
Twitter – @RunThisTowne13
Photo courtesy of theeagleswire.usatoday.com
Jan. 18, 2021 The conference championships are coming up this weekend, as the Bills prepare for a Mahomes-less Chiefs in the highly anticipated AFC championship game. Shawne Merriman (former Bills/Chargers LB) joined us on Cofield & Co....

Read More
Jan. 18, 2021 The conference championships are coming up this weekend, as the Bills prepare for a Mahomes-less Chiefs in the highly anticipated AFC championship game. Shawne Merriman (former Bills/Chargers LB) joined us on Cofield & Co....

Read More
Jan. 15, 2021 Vegas Golden Knights hit the ice for the first time last night at T-Mobile Arena, as they defeated the Ducks, 5-2. Daren Millard (Fox Sports LV) is back on Cofield & Co. every other...

Read More