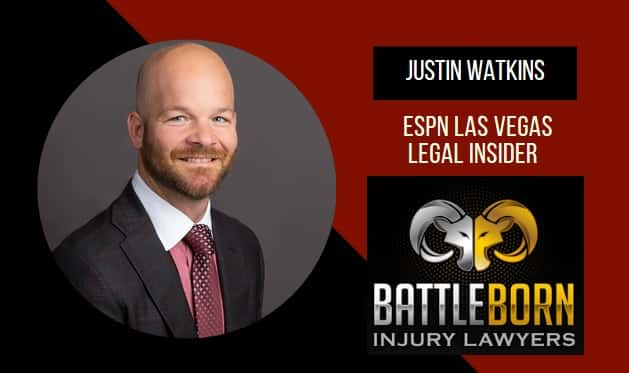 Jan. 13, 2021
So far, 2021 has been anything but quiet. In just one week, we saw Capitol riots, a sitting president banned on social media platforms for inciting said riots and possibly even impeached.
Justin Watkins (BattleBorn Injury Lawyer) joins us every Wednesday on Cofield & Co. to break down stories from the legal side of things in sports and in the news. Today, Watkins said that the idea is whether or not the president's actions were an impeachable offense. Treason, being an example of one.
Watkins weighed in on Twitter banning Trump's account and other social media platforms following suit. He said private companies have the right to monitor and control what their platform is being used to express or share. It's simply a business protecting themselves. Though, both Justin and Steve share a lot of concern for how the situation was handled and its effect on future instances of a similar nature.
Watkins also filled us in on what we can expect to see as a result of the rioting and pending criminal charges for some of the participants.
Full interview can be heard here (14:37 mark)
Twitter – @BattleBornJW
Photo courtesy of lvsportsnetwork.com
March 1, 2021 Josh Weinfuss (Espn – Arizona) joined us on Cofield & Co. to discuss the Cardinals deal with JJ Watt. Weinfuss said no one in AZ really expected him to end up in there, and...

Read More
March 1, 2021 Josh Weinfuss (Espn – Arizona) joined us on Cofield & Co. to discuss the Cardinals deal with JJ Watt. Weinfuss said no one in AZ really expected him to end up in there, and...

Read More
The fellas chatted with Sharks reporter Kevin Kurz to preview the game in San Jose between the Golden Knights and Sharks in what will mark Pete DeBoer's return to San Jose {pic courtesy of The...

Read More