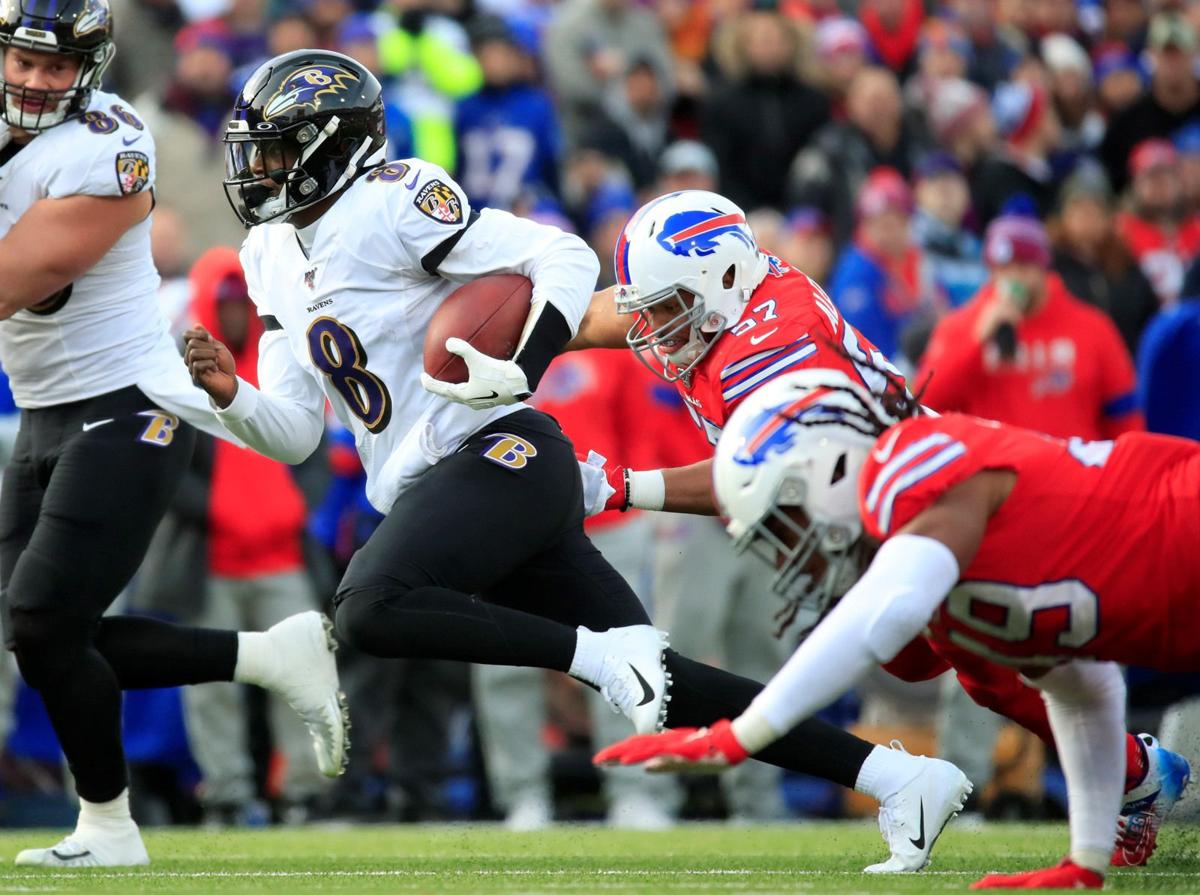 Jan. 14, 2021
Samari Rolle (former Ravens/Titans CB) joined us on Cofield & Co. to help preview the upcoming Ravens/Bills playoff game and to give his thoughts on some of the other matchups.
Rolle believes the Ravens' defense matches up very well against the Bills' offense and that it should help them get the win on Saturday.
He said Baltimore and the illusive Lamar Jackson are very capable of winning the Superbowl, with the Chiefs clearly presenting the biggest obstacle on the road to the big game.
Full interview can be heard here (23:00 mark)
Photo courtesy of buffalonews.com
March 1, 2021 Josh Weinfuss (Espn – Arizona) joined us on Cofield & Co. to discuss the Cardinals deal with JJ Watt. Weinfuss said no one in AZ really expected him to end up in there, and...

Read More
March 1, 2021 Josh Weinfuss (Espn – Arizona) joined us on Cofield & Co. to discuss the Cardinals deal with JJ Watt. Weinfuss said no one in AZ really expected him to end up in there, and...

Read More
The fellas chatted with Sharks reporter Kevin Kurz to preview the game in San Jose between the Golden Knights and Sharks in what will mark Pete DeBoer's return to San Jose {pic courtesy of The...

Read More