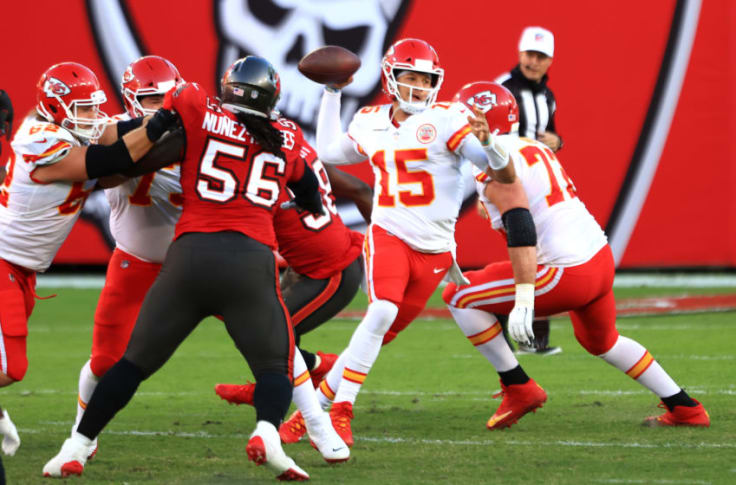 Feb. 9, 2021
The Chiefs' season ended on a sour note as they fell to the Bucs in Sunday's Big Game.
Soren Petro (810 WHB – KC) joined us on Cofield & Co. to tell us what the mood is like in Kansas City, coming off a pretty rough loss in Tampa Bay.
Petro said the situation with Brit Reid was a distraction for the team and certainly didn't make things any easier. He told us the vibe of the team is still positive and focused on coming back stronger next season.
Petro also talked about KC's SB odds for next season before sharing some thoughts on the tragic passing of Chiefs' beat writer, Terez Paylor.
Full interview can be heard here (26:17 mark)
Twitter – @SorenPetro
Photo courtesy of arrowheadaddict.com
March 1, 2021 Josh Weinfuss (Espn – Arizona) joined us on Cofield & Co. to discuss the Cardinals deal with JJ Watt. Weinfuss said no one in AZ really expected him to end up in there, and...

Read More
March 1, 2021 Josh Weinfuss (Espn – Arizona) joined us on Cofield & Co. to discuss the Cardinals deal with JJ Watt. Weinfuss said no one in AZ really expected him to end up in there, and...

Read More
The fellas chatted with Sharks reporter Kevin Kurz to preview the game in San Jose between the Golden Knights and Sharks in what will mark Pete DeBoer's return to San Jose {pic courtesy of The...

Read More