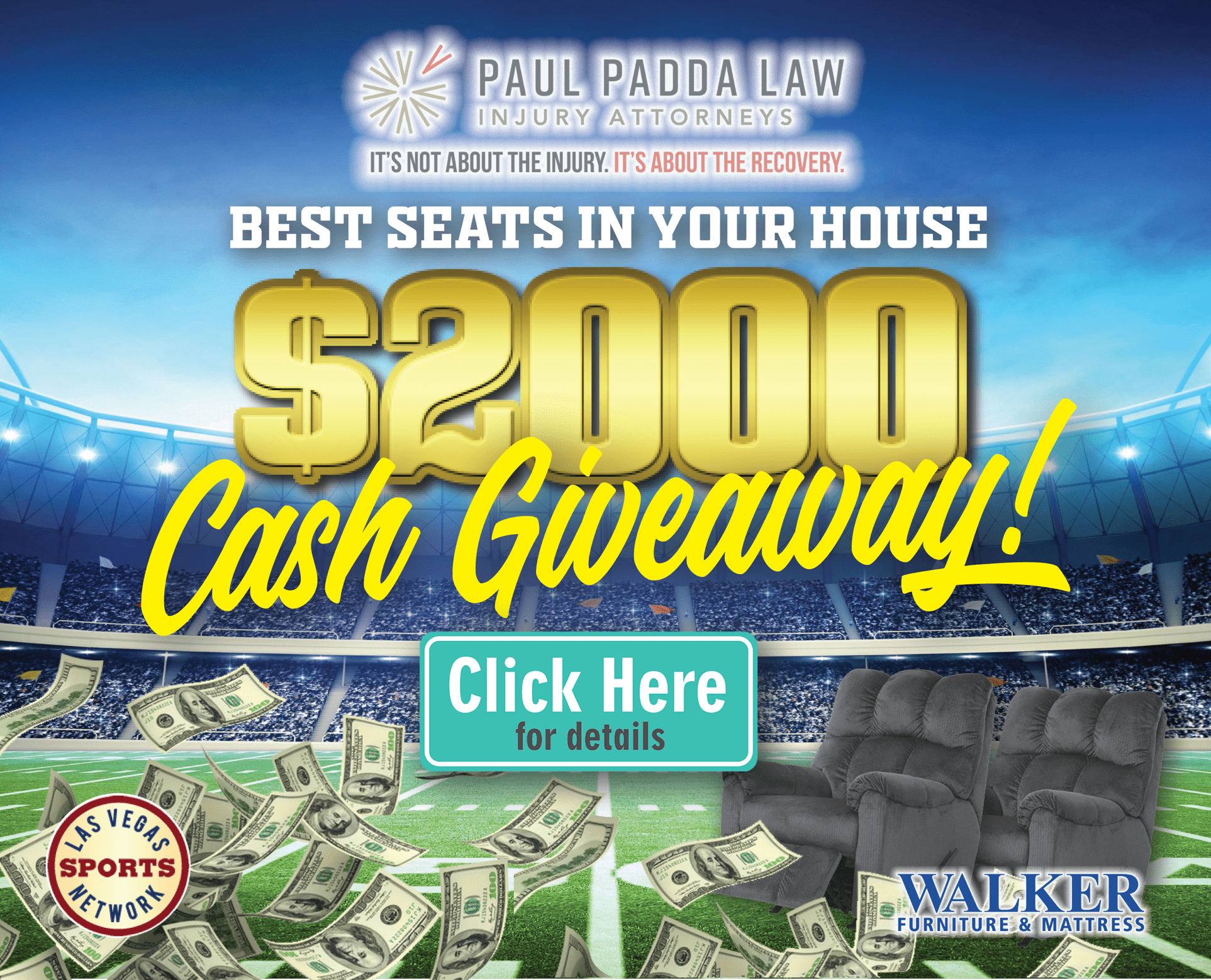 SPORTS ARE BACK SO WE TEAMED UP WITH PAUL PADDA LAW TO GIVE YOU THE BEST SEATS IN YOUR HOUSE!
Listen to ESPN Las Vegas, Fox Sports Las Vegas and Raider Nation Radio 920am during the month of August for your chance to win $2000 CASH from Paul Padda Law and 2 recliners from Walker Furniture.
Special thanks to Paul Padda Law where it's not about the injury, it's about the recovery.
Listen to The Press Box with Graney and Bischoff every Friday from 7:00 AM – 10:00 AM to win your share of $1700. All you have to do is pick 3 winning NFL games straight up. Thanks...

Read More
Every Friday listen to ESPN Las Vegas, Raider Nation Radio AM 920 and Fox Sports Las Vegas for your chance to win a GAME TIME FAMILY FEAST Thanks to Findlay Volvo Cars Las Vegas with a 6...

Read More